Patel, Greene and Associates (PGA), a minority and disadvantaged business enterprise (MBE/DBE), is a leader in innovative transportation engineering, as well as planning, environmental, and landscape architecture. We take pride in providing cost-effective engineering solutions that fit the needs and budget of each project.
We have built a team of dedicated, passionate professionals. Together, we provide clients with the best service possible by incorporating our core values (integrity, commitment, and excellence) in everything we do!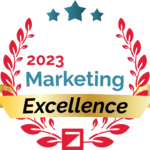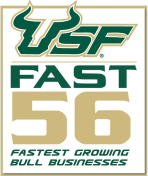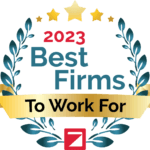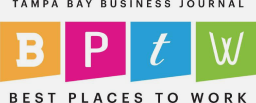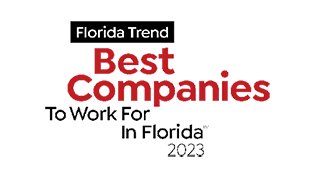 Maintaining PGA's culture as we continue to grow is the most important key to our success and the top priority of PGA's Executive Leadership.
PGA Core Values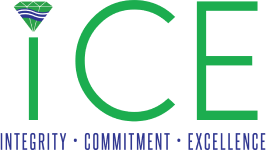 There is nothing novel about our ICE core principles of Integrity, Commitment, and Excellence. These words exist in strategic plans and visions in most companies across America. It is the application of these principles that sets PGA apart. We build trust and respect through our actions, not words. We demonstrate a passion for our work. Project delivery is our product, but our core values define the path we walk every day while staying true to ourselves and humbly serving our clients.
Integrity
Doing the right thing
We have the courage to make the right decision
We build trust and respect
We are thankful for all we receive
Commitment
Doing what we said we would do
We honor our promises
Our culture is the key to our success
Excellence
Doing things better than anyone else
We have passion for our work
We are an example to others
We are lifelong learners
about us
Our History
Not all firms are created equal. PGA's founders, Hiren Patel and Gordon Greene, knew that the best way to ensure that they would always enjoy heading to work was to launch their own firm! They envisioned PGA as a company that would support premier professionals tackling challenging projects, while feeling appreciated for their work, and having fun along the way. Since 2011, the firm has grown from two to 130+ staff, strategically expanding our service lines and geographic footprint across Florida. Even as we grow, the focus remains on maintaining a supportive work environment, a work hard-play hard mindset, and overall, a company that staff and their families are proud to be a part of.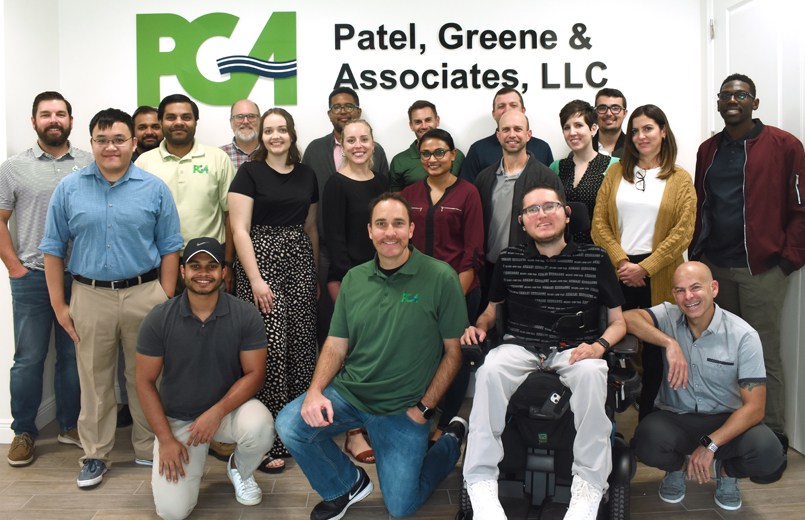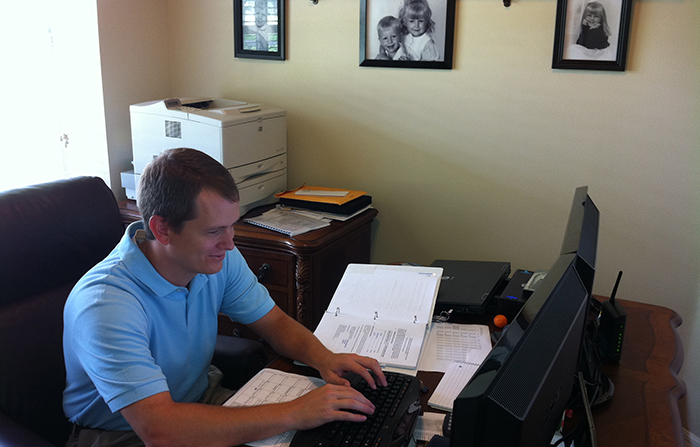 PGA is Open for Business!
It took a lot of planning, and a whole lot of heart, but when PGA launched in the summer of 2011, its founders, Hiren Patel and Gordon Greene, had a clear vision of the kind of company they wanted to build, the quality of work they wanted to produce, and the caliber of people they wanted to work with.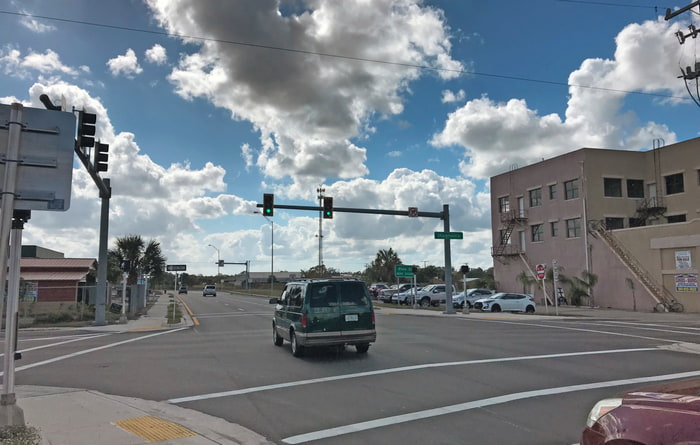 First contract win!
It took just a few months of being in business before PGA secured its first contract win: US 17 RRR in Arcadia with FDOT District One. The start of much bigger things to come!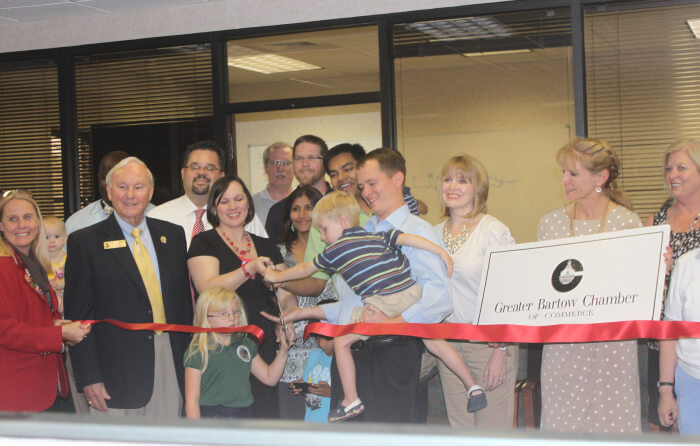 First office opens in Bartow, FL
As so many of our staff call the surrounding area home, we always knew that we wanted to serve the communities throughout Polk County and FDOT District One. Bartow served as PGA's first headquarters and we continue to operate a growing office on Main St.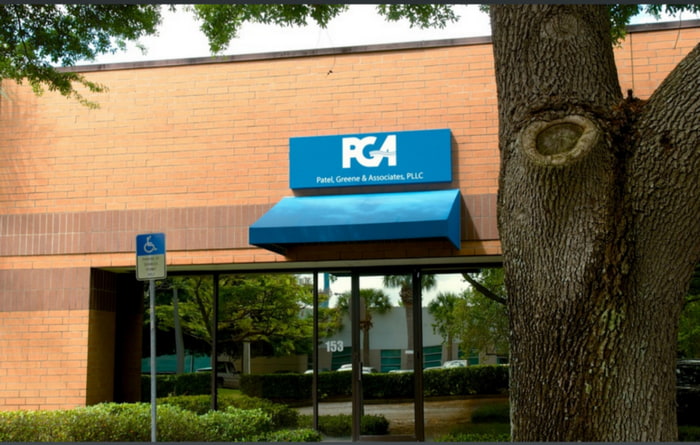 Tampa Office Opens
PGA's first Tampa office was located within walking distance of the FDOT District Seven Headquarters. It would provide a foothold in the Tampa Bay area from which we would grow our largest office to date.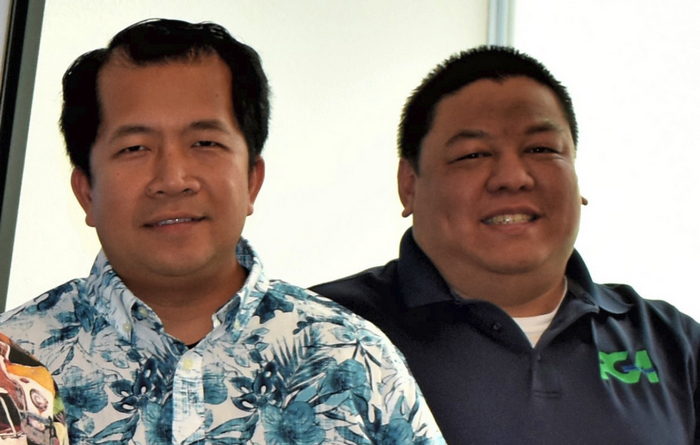 Structures Group launches
Joseph Losaria, PE and Johnny Fung, PE had worked together for several years before joining PGA. The two launched the service line and immediately set forward building a preeminent Structures Group. Today, the group spans from Tampa to Orlando with 15+ structural engineers and designers.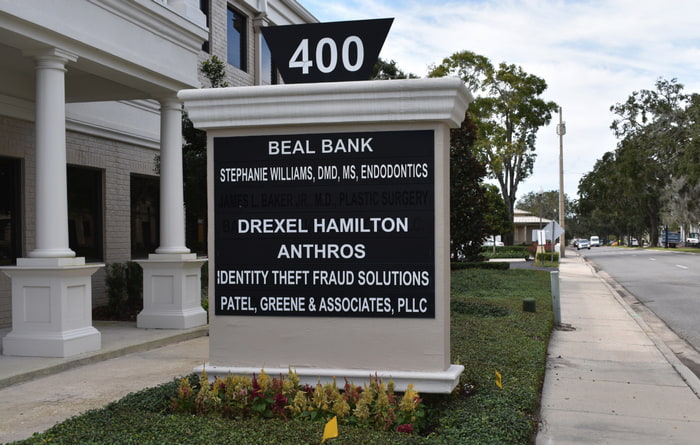 Winter Park office opens
PGA opened its first office in Greater Orlando Region in January 2017. We have grown the office from just a few key staff to a dynamic multi-disciplinary office located in Downtown Orlando.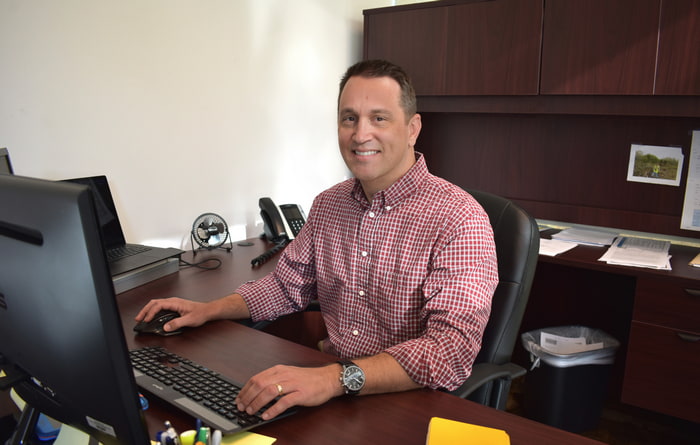 Environmental Group launches
Terry Cartwright dramatically expanded PGA's capabilities when he came on board in April 2017, providing environmental permitting, species surveys, and other related services. PGA's Environmental Group continues to grow and support our projects and those of our teaming partners.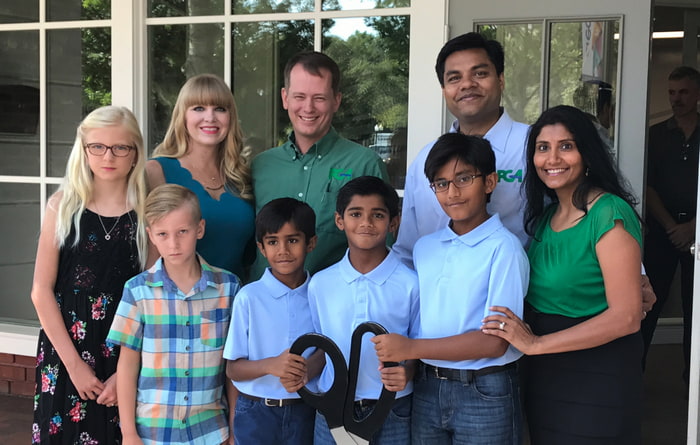 Current Bartow office opens
PGA is proud to occupy a space on Bartow's Main Street, just down the street from the FDOT District One Headquarters. A few years after settling in, we expanded to the second floor of the historic brownstone and continue to grow our Bartow team.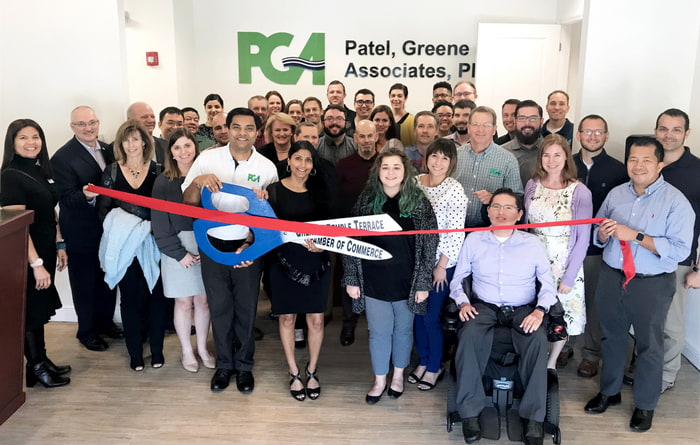 Moved into current Tampa office
Our Tampa Bay team moved into a bigger, remodeled office in January 2019. It offers large, modern spaces for collaboration, growth, and a big parking lot to roll out the basketball hoop and corn hole.
Planning Group launches
By April 2019, it was time to broaden our services, welcoming Planning and PD&E experts who could deliver areawide and corridor studies, safety studies, project prioritization, grant writing, master planning, and more.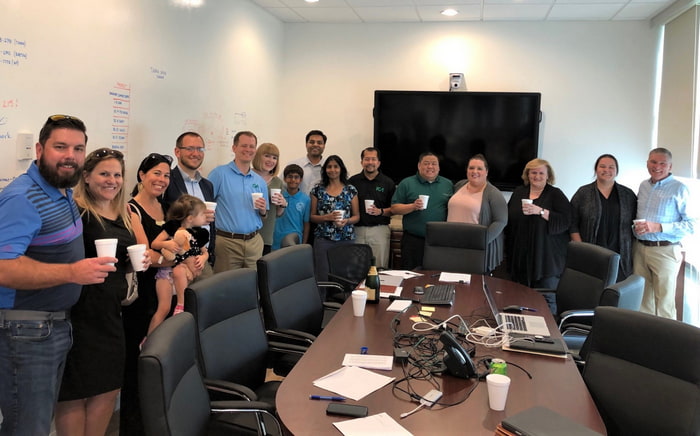 Ownership Transition
Six members of PGA's dedicated leadership stepped into ownership roles in November of 2019, becoming vice presidents within the firm. PGA continues to diversify its ownership. 
Landscape Architecture Group launches
Emilyvette DeGaetano, PLA, ISA launched PGA's Landscape Architecture Group in September 2020. Since that time, in addition to growing the group, Emily has had the opportunity to offer vital support services to FDOT Districts One and Seven, including serving as D7's interim District Landscape Architect.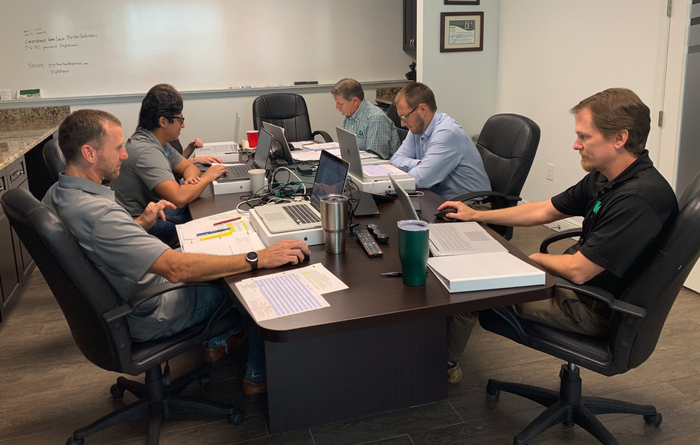 D1 and D7 GEC wins!
While we've always considered PGA to be tough competition, when PGA was awarded a General Engineering Contract (GEC) in two FDOT Districts (One and Seven), it became clear that we could stand with the biggest firms and deliver comparable levels of service to our clients (if not better).
Construction Services Group Launches
When Michael Jordan, PE came on board, PGA had new opportunities to provide our clients and teaming partners post-design services including Construction Engineering Inspection (CEI), Construction Management, and more!
PGA Acquires Protective Coating Solutions
Thanks to the guidance of Mark Isaak and Isaak Advisory Group, PGA acquires Protective Coating Solutions (PCS). PGA now provides in-house bridge coating and remediation system design through its newest Facilities Preservation Group.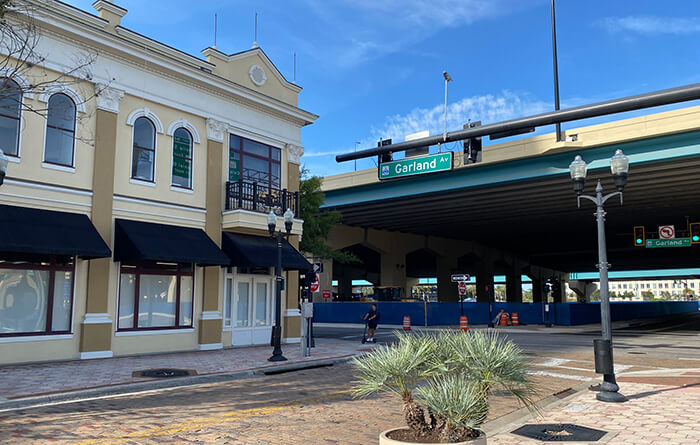 Downtown Orlando Office Opens
Our Winter Park office relocated to the historic Station House building in the heart of Downtown Orlando. This new location provides even better proximity to our clients, teaming partners, and offers excellent amenities to our staff!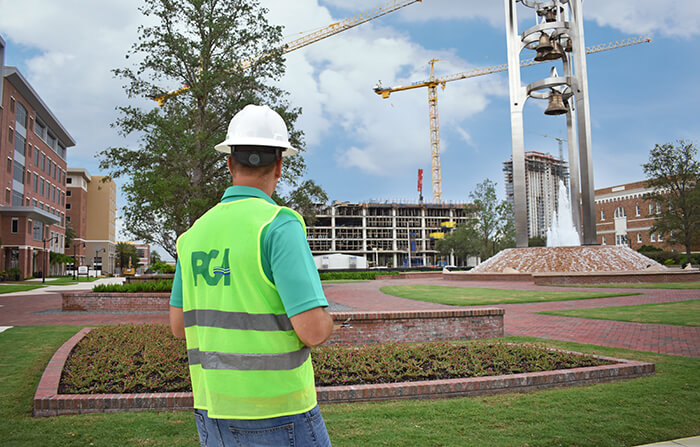 Civil Site Services Launches
With the addition of Austin Goff, PE to our staff, PGA now has opportunities to provide clients with new civil site engineering services including site selection assistance, pre-design, land planning, and more.
PGA is qualified to provide roadway, drainage, structural, landscape architecture, PD&E, traffic & ITS, environmental, planning, facilities preservation, construction services, and civil site.