Explore the many current employment opportunities at PGA
For details on PGA's benefits, click here.
Please note: "Engineering Intern (EI)" positions are open to any candidate with an engineering degree who has passed the Fundamentals of Engineering exam. For current students interested in internship opportunities, please apply at the "STEP Internship Program" link, here.
No jobs were found for the selected filter criteria.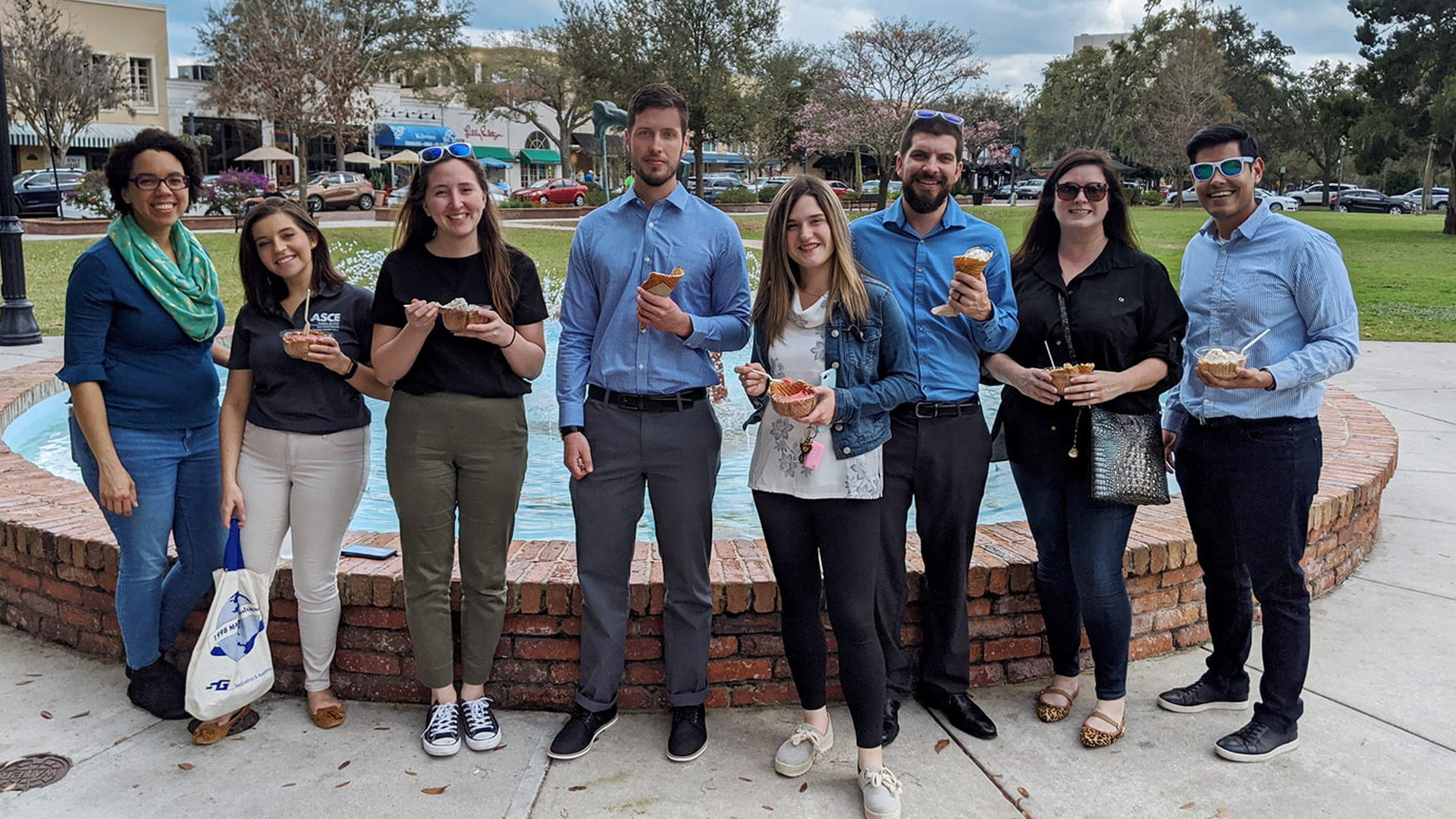 About PGA
Integrity. Commitment. Excellence. Patel, Greene & Associates (PGA) was founded on these core values, and each team member strives to embody them. PGA is a diverse group of over 100 professionals throughout Central Florida who collaborate to deliver outstanding projects, grow our firm, and elevate our brand. PGA serves the Florida Department of Transportation, transportation planning organizations, water management districts, counties, and municipalities on projects ranging from trails and bridges to road widenings and complex interchange projects.
We have been recognized year after year as a premiere workplace by Florida Trends "Best Companies to Work For," Zweig's "Best Firms to Work For," and more. These recognitions partially stem from our impressive benefits package, which includes a 401(k) retirement plan with company match, health/dental/vision insurance plans at no cost to the employee, cell phone allowance, and generous paid time off (PTO). We encourage everyone to set their work-life balance and pride ourselves on providing a work-play balance.  Our staff enjoys frequent company-sponsored social events like semi-annual overnight resort stays; quarterly events at Topgolf, MLB/NHL games, ice skating; and office happy hours. Explore our website to learn more about the firm and the impactful community improvements that you could be a part of here at PGA! For more information on PGA, read our story here.