Drum roll please! PGA is proud to present our latest news below including recent hires, our community involvement activities, and other achievements that have garnered media attention.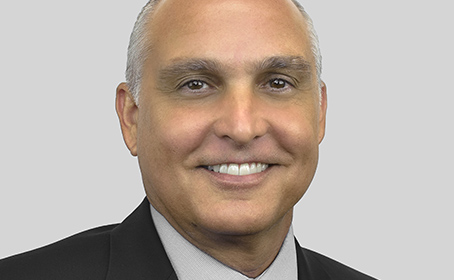 Edward Gonzalez, PE
PGA is excited to welcome Edward Gonzalez, PE as our new Operations Director. Eddy is bringing his tremendous industry experience to further strengthen PGA's commitments to our clients and the industry. He will be based out of our Bartow office, so if you are in the area, stop by and say, "hello!" Welcome, Eddy!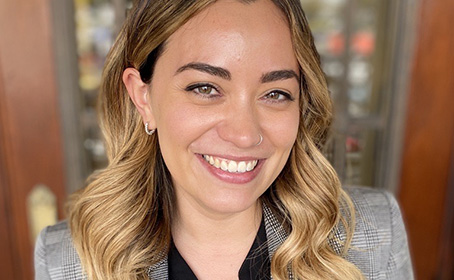 Kaitlyn Balsinger
We're welcoming Kaitlyn Balsinger as PGA's first Talent Management Director. Kaitlyn will support our recruitment and retention efforts, helping us continue our tremendous growth and delivering an award-winning employee culture to our staff.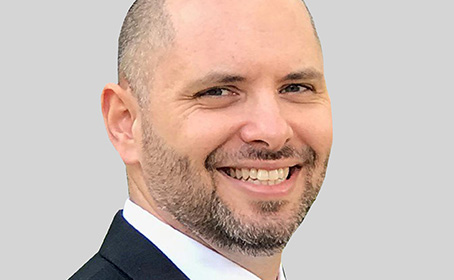 Juan Ortega-Rosales, PE
We are excited to announce we have expanded our talented Structures Group to our Downtown Orlando office! Please join us in welcoming Senior Structures Engineer Juan Ortega-Rosales, PE!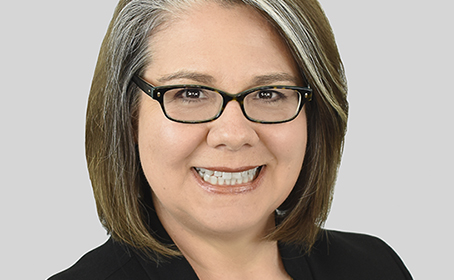 Jocelyn Pritchett, PE
We are excited to welcome Jocelyn Pritchett, PE, to PGA! Joce is a PD&E Chief Engineer/Project Manager who brings expert experience in PD&E, NEPA process, Grant Fund Writing, Public Involvement, and project management of PD&E projects throughout her 31-year career. Welcome, Joce! We are excited to have you on the team!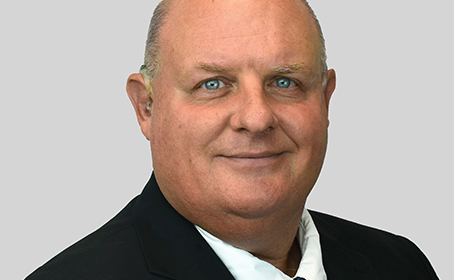 John Perry
Join us in welcoming John Perry to our IT Group. John joins us as our IT Infrastructure Manager and brings over 31 years of experience in all aspects of information technology with expert knowledge of systems design, architecture, and management, including servers, data storage, and security. Happy to have you, John!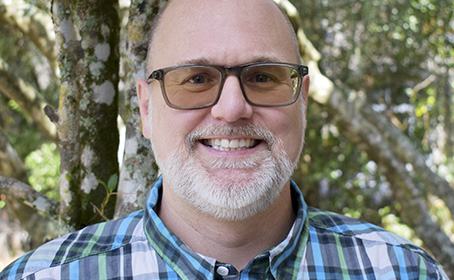 Lucas Cruse, AICP
Join us in welcoming, Lucas Cruse, AICP, to our Planning Group! He brings over 19 years of experience, working across the country in various public and private sector roles, most recently serving as the City of St. Petersburg's Bicycle Pedestrian Coordinator, and will be an asset to our growing planning team. Welcome to PGA, Lucas!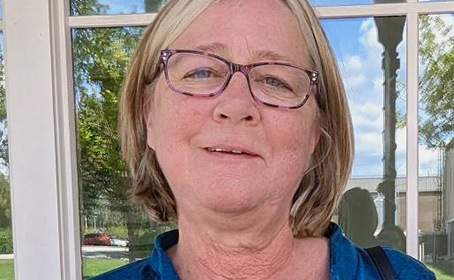 Kelly Adams
Join us in welcoming CEI Contract Support Specialist Kelly Adams to our Construction Services Group! Kelly brings over 18 years of industry experience, 10 of those years working as a consultant for various FDOT districts. Happy to have you, Kelly!
Chuck Fite
Join us in welcoming the newest member of our Facilities Preservation Group, Chuck Fite. Chuck is a Senior Technical Consultant/Chief Chemist who brings over 38 years of experience providing technical expertise and performing facility assessments to enhance corrosion protection for clients throughout Florida. Welcome, Chuck!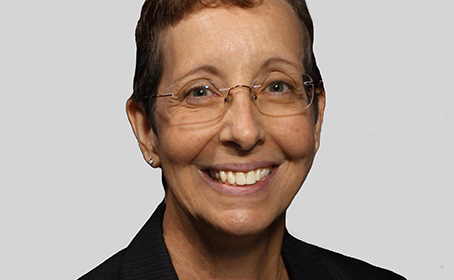 Linda Covay
Please join us in welcoming Linda Covay, the newest addition to our IT Group! Linda will help support PGA's growth and day-to-day technology demands. Welcome to the team, Linda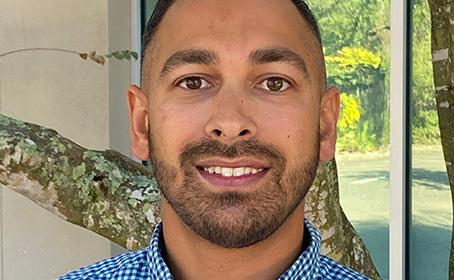 Jason Hernandez
Welcome Jason Hernandez, the newest addition to our IT team! As PGA continues to grow, so do our day-to-day technology demands and we are grateful to have Jason here to help support our staff, and in turn, our clients. Welcome, Jason!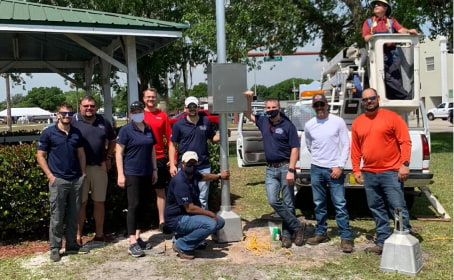 FELI 2021: Connecting Communities
The 2021 FELI Class (including Johnny Fung and Trevor Hawkins) helped connect students to virtual classrooms by funding and installing Wi-Fi towers in underserved communities.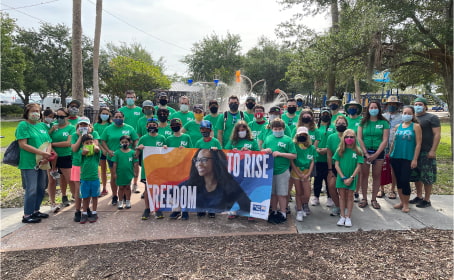 Beach Park Clean-Up
PGA partnered with United Way Suncoast & Keep Tampa Bay Beautiful to clean up Ballast Point Park in Tampa. We collected dozens of bags of litter to help keep the park safe and accessible!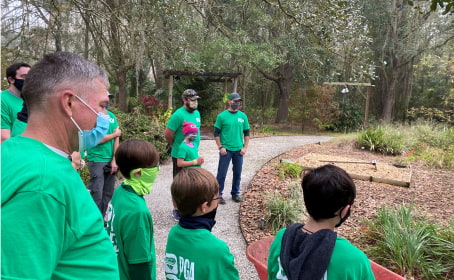 Plant City Botanical Garden
For the first #PGAGivesBack event in 2021, PGAers, family, and friends volunteered at Plant City Commons Community Garden and worked together to help to clean up flower beds, vegetable gardens, and signage.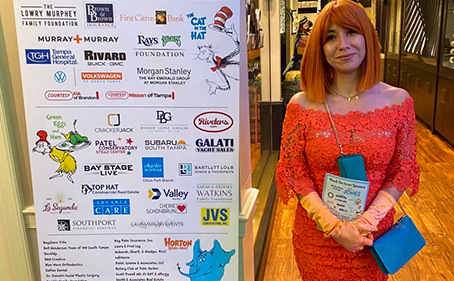 Heart Gallery of Tampa
PGA is a proud sponsor of the annual Heart Gallery of Tampa charity fundraiser. This organization fights to give Tampa foster children a voice and helps find them forever families. Learn more and ways you can support: here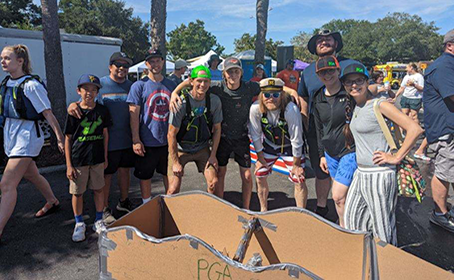 Lakeland Cardboard Boat Challenge
PGA is a proud sponsor of the Lakes Education Action Drive – Lakeland Cardboard Boat Challenge – hosted on the beautiful shores of Lake Hollingsworth. One of our favorite annual events, the boat challenge focuses on raising awareness about Polk County lakes and the ways we can protect local water resources for future generations.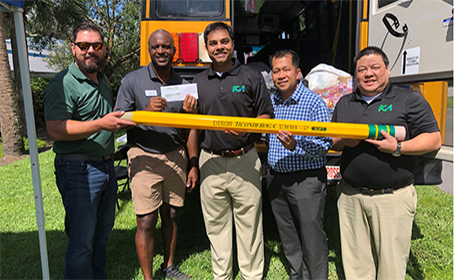 Back-to-School Fundraisers
PGA's annual Back-to-School Drive is a company favorite. We collect school supplies, donate, and PGA matches monetary donations of staff and their families for Polk Education Foundations, Hillsborough Education Foundation, and A Gift for Teaching, in an effort to provide teachers and students in our communities access to the materials they need to have a successful school year.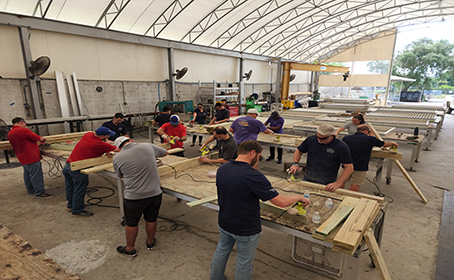 FELI 2022: Connecting Communities
The 2022 FELI Class (including Chris Cromwell) teamed up with Sleep in Heavenly Peace and MATHCOUNTS to build/deliver beds for underprivileged children.
Join our team
Explore the many career opportunities awaiting you at PGA.